Schupbach's Sporting Goods
Hours of Operation
Mon, Tues, Thur, Fri: 9am - 8pm
Wed: 9am - 6pm
Sat: 9am - 5pm
Sun: Closed
Specials at Schupbach's Sporting Goods
Mathews HALON 30 5,6,7 regularly $1,099 on Sale for ONLY $799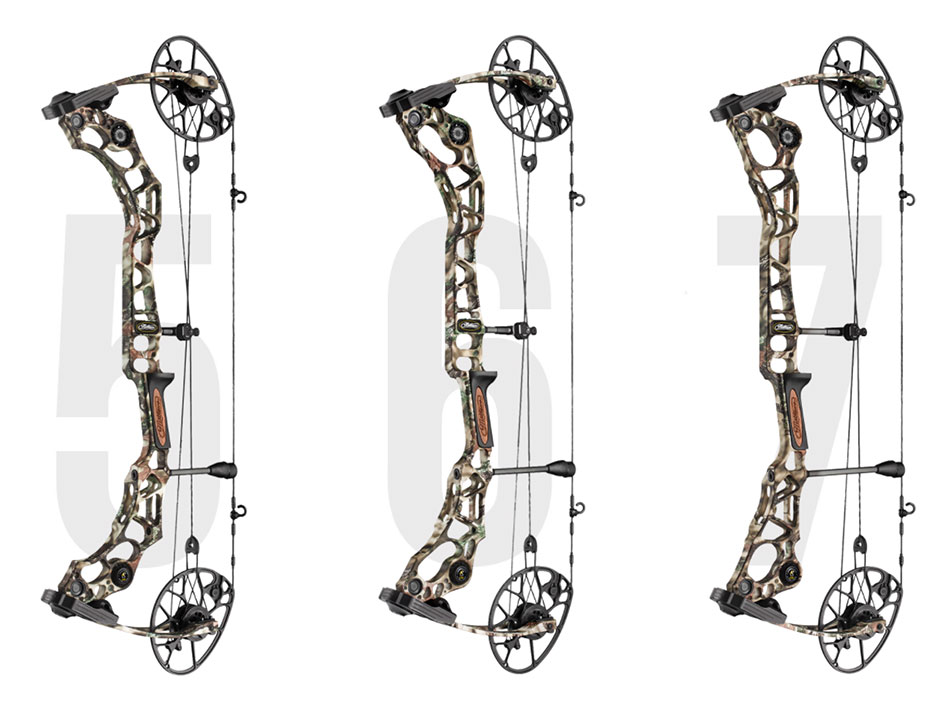 HALON 30 - 5
BRACE HEIGHT.................................5"
IBO RATING....................UP TO 353 FPS
AXLE-TO-AXLE.............................30"
BOW WEIGHT..........................4.6 LBS*
LET-OFF...............................75 & 85%
DRAW WEIGHTS .....40, 50, 60 & 70 LBS
DRAW LENGTHS......................24 - 30"
HALF-SIZES...................... 24.5 - 29.5"
RISER LENGTH........................26 7/8"
STRING LENGTH......................61 5/8"
CABLE LENGTH............... 27 7/8 & 13"
CAM.......................... CROSSCENTRIC™
HALON 30 - 6
BRACE HEIGHT.................................6"
IBO RATING....................UP TO 345 FPS
AXLE-TO-AXLE.............................30"
BOW WEIGHT..........................4.55 LBS*
LET-OFF...............................75 & 85%
DRAW WEIGHTS .....40, 50, 60 & 70 LBS
DRAW LENGTHS......................25 - 31"
HALF-SIZES...................... 25.5 - 30.5"
RISER LENGTH........................26 7/8"
STRING LENGTH......................61 5/8"
CABLE LENGTH............... 27 7/8 & 13"
CAM.......................... CROSSCENTRIC™
HALON 30 - 7
BRACE HEIGHT.................................7"
IBO RATING....................UP TO 335 FPS
AXLE-TO-AXLE.............................30"
BOW WEIGHT..........................4.55 LBS*
LET-OFF...............................75 & 85%
DRAW WEIGHTS .....40, 50, 60 & 70 LBS
DRAW LENGTHS......................26 - 32"
HALF-SIZES...................... 26.5 - 31.5"
RISER LENGTH........................26 7/8"
STRING LENGTH......................61 5/8"
CABLE LENGTH............... 27 7/8 & 13"
CAM.......................... CROSSCENTRIC™
All specifications are approximate. Weight shown without accessories. In Stock Only – No Layaways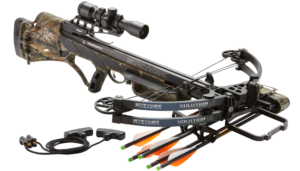 Stryker Solutions LS Crossbow
On Sale for $749.00
Save $150!
Get more | 390 FPS | with less | 155 LB draw
The Solution LS has everything you are looking for in a premium crossbow package. This bow is at the top of its class with Stryker's leading technology, enhanced safety features, and our laminated limbs. The Solution LS features a high efficiency cam system, and with a bolt speed of 390 fps, it is sure to get the job done quickly!
SPEED - 390 FPS
DRAW WEIGHT - 155 LBS
AXLE TO AXLE AT BRACE - 19 3/16"
AXLE TO AXLE AT FULL DRAW - 16 1/16"
POWER STROKE - 15.5"
OVERALL LENGTH - 35"
Merchandise prices and specifications are subject to change and/or cancellation without notice.
Typographic, photographic, descriptive and/or pricing errors are subject to correction.
Not all products are available in all areas due to country, state, or local laws.
We reserve the right to limit product quantities.
Products purchased before or after a sales event are not eligible for reimbursement.
All prices quoted in US Currency.